A fully branded experience for virtual events right at home
Using a web based browser, capture fun photos and GIFs on your phone, tablet or laptop while making memories and connecting with others in an online gallery
​
The Virtual Experience
Access the virtual photo booth link in a web browser on your very own custom landing page. No app required! Compatible on mobile, tablet or computer.
​
Need a QR code? Ask us how to do this for party boxes! We can even help you customize emails and messages to send your guests reminding them of the fun experience.
​
​
Get Ready
Strike a pose for your best photo or GIF right on your phone or webcam with a custom frame or animated overlay. Retakes allowed so be creative! Use a well lit room or natural light when possible.
​
You even have the option to upload a photo from your device!
Background Removal
Improve guest experiences by offering them a variety of backgrounds to add to their photo.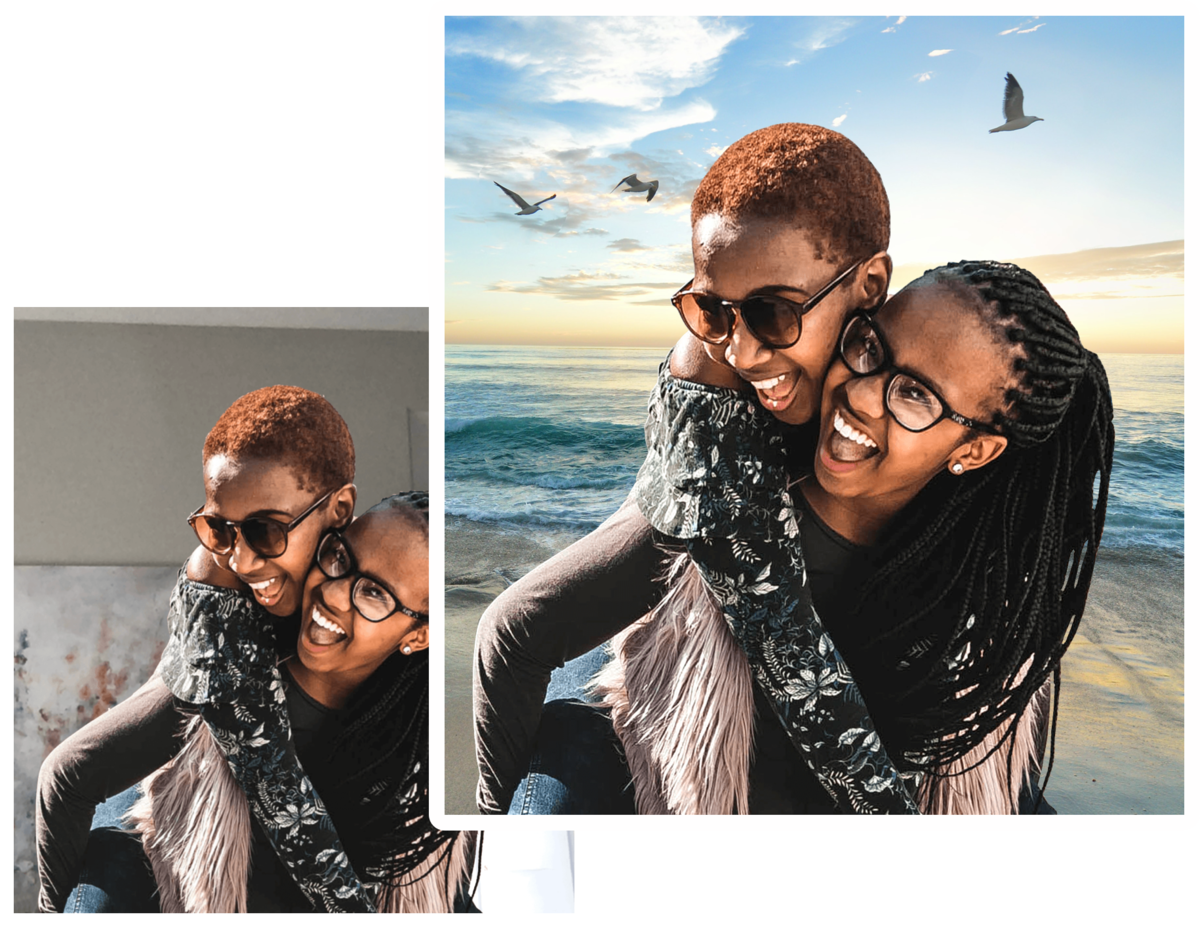 A Branded Keepsake
Send photos and GIFs to your email address or via SMS message. Customized messaging available!
​
Create a giveaway or contest to encourage people to easily share the fun on social platforms.
​
Check out all the fun in a microsite gallery.
​
​
Animated Overlay
Add animated graphics on top of your photo
to enhance the experience.

Stickers
Let visitors add custom stickers to their
photos that act as virtual props.